EB1A, What & Why?
Let's talk about what is the EB1-A Green Card and why does it matter.
What is EB1A?
US Employment based green card are of 3 types:
First preference (EB-1) – priority workers 
A: Aliens with extraordinary ability in the sciences, arts, education, business, or athletics;

B: Outstanding professors and researchers;

C: Certain multinational managers and executives.
Second preference (EB-2) – aliens who are members of the professions holding advanced degrees or who have exceptional ability (including requests for national interest waivers). 
Third preference (EB-3) – skilled workers, professionals, or other workers.
The one that I am going to talk about is the EB1A category which is for aliens with extraordinary ability in the sciences, arts, education, business, or athletics. There are around 40,000 EB1 category visas awarded every year. This includes all of the EB1 (A, B and C). So the effective EB1A available visas are less than 40,000 every year.
At a high level, the immigration officer is looking for whether the person's presence will substantially/prospectively benefit the USA. Also, will the person continue to work in the field of endeavor in the USA. And finally, do they demonstrate sustained acclaim in the field of endeavor.

Note that there are two parts to the requirements that one has to fulfill to be considered for a successful adjudication.
Part One: Evaluate Whether the Evidence Provided Meets any of the Regulatory Criteria. Requirements defined here.

In order to demonstrate you have sustained national or international acclaim and that your achievements have been recognized in your field of expertise, you must either include evidence of a one-time achievement (major internationally-recognized award) or 3 of the 10 listed criteria below (or comparable evidence if any of the criteria do not readily apply):
Evidence of receipt of lesser nationally or internationally recognized prizes or awards for excellence

Evidence of your membership in associations in the field which demand outstanding achievement of their members

Evidence of published material about you in professional or major trade publications or other major media

Evidence that you have been asked to judge the work of others, either individually or on a panel

Evidence of your original scientific, scholarly, artistic, athletic, or business-related contributions of major significance to the field

Evidence of your authorship of scholarly articles in professional or major trade publications or other major media

Evidence that your work has been displayed at artistic exhibitions or showcases

Evidence of your performance of a leading or critical role in distinguished organizations

Evidence that you command a high salary or other significantly high remuneration in relation to others in the field

Evidence of your commercial successes in the performing arts
Part Two: Found in the policy memo  (Relevant pages are Page 5 thru Page 14) 
Final Merits Determination.  
Meeting the minimum requirement of providing required initial evidence does not, in itself, establish that the alien in fact meets the requirements for classification as an alien of extraordinary ability under section 203(b)(1)(A) of the INA.  As part of the final merits determination, the quality of the evidence also should be considered, such as whether the judging responsibilities were internal and whether the scholarly articles (if inherent to the occupation) are cited by others in the field.   
In Part Two of the analysis in each case, USCIS officers should evaluate the evidence together when considering the petition in its entirety to make a final merits determination of whether or not the petitioner, by a preponderance of the evidence, has demonstrated that the alien has sustained national or international acclaim and that his or her achievements have been recognized in the field of expertise, indicating that the alien is one of that small percentage who has risen to the very top of the field of endeavor.
Key thing here is to understand that you have to be at the top of the field of your endeavor. This means that you can define your own field of expertise. The narrower the field the better it is for you to justify your expertise in it. For ex: Instead of saying that you are a top class Software Engineer, if you can define that you are the top class Computer Vision Software Engineer, it helps the cause because you have scoped your area of expertise down to a smaller field and you can target for more specific evidence.
Why consider applying for the EB1A category?
There are many avenues to become a Legal Permanent Resident (LPR aka Green Card holder) of the United States. I found this flow chart very dense but a reasonable representation of those avenues.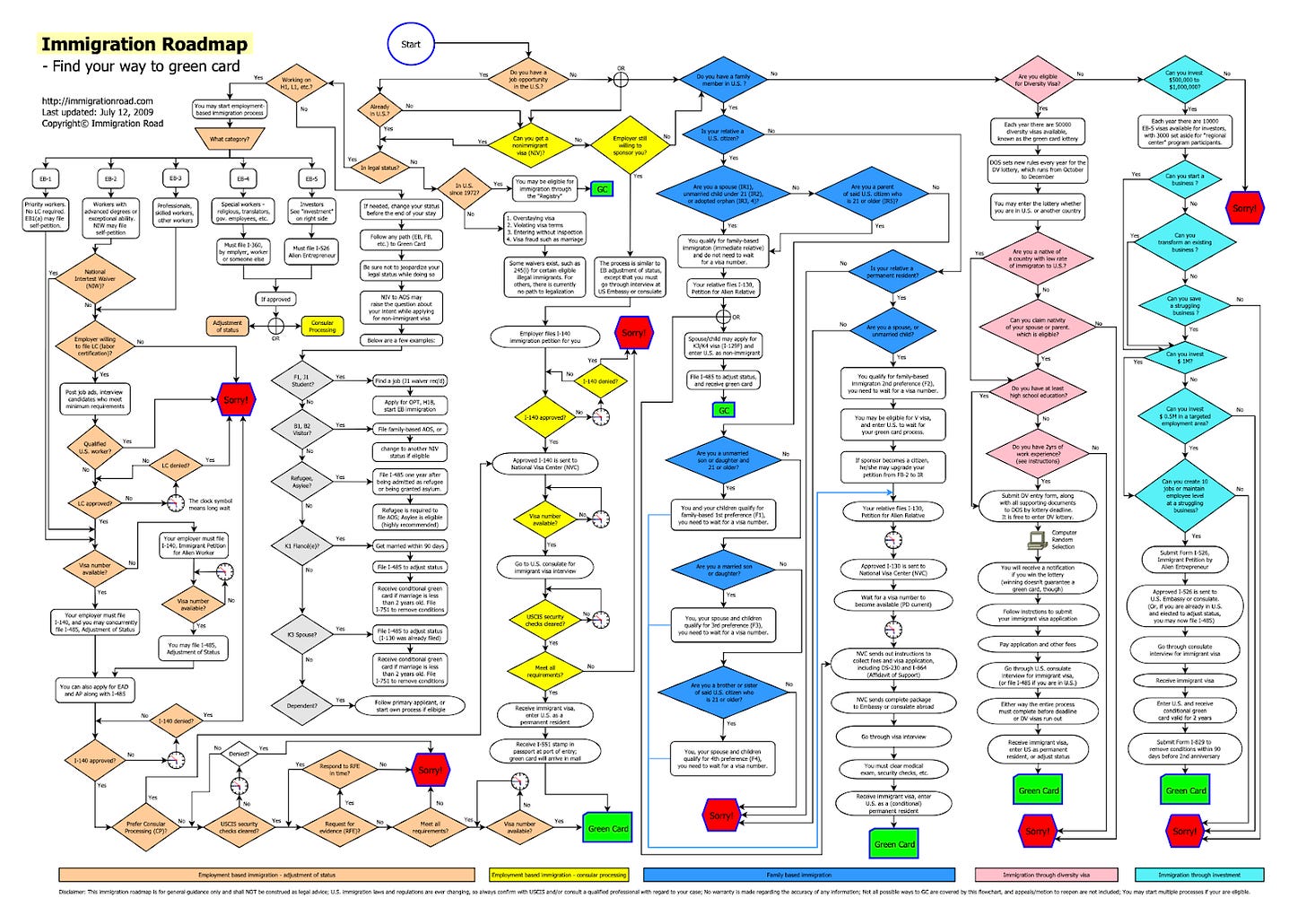 Also, there are per country levels for family-sponsored and employment-based immigrants. As of Aug 2020, this limit is set such that only 7% of employment and family based green cards should go to one country per employment category. This policy has been recently criticized in the recent past and it does not take into consideration the size of the population of a country. 
To illustrate my point, if you take a look at table below from the Aug 2020 Visa bulletin, someone who has a priority date of 2009 from India is eligible to file for an Adjustment of Status while someone who is from any other country except China who has an approved EB2/3  I-140 is eligible to file for Green Card application right away.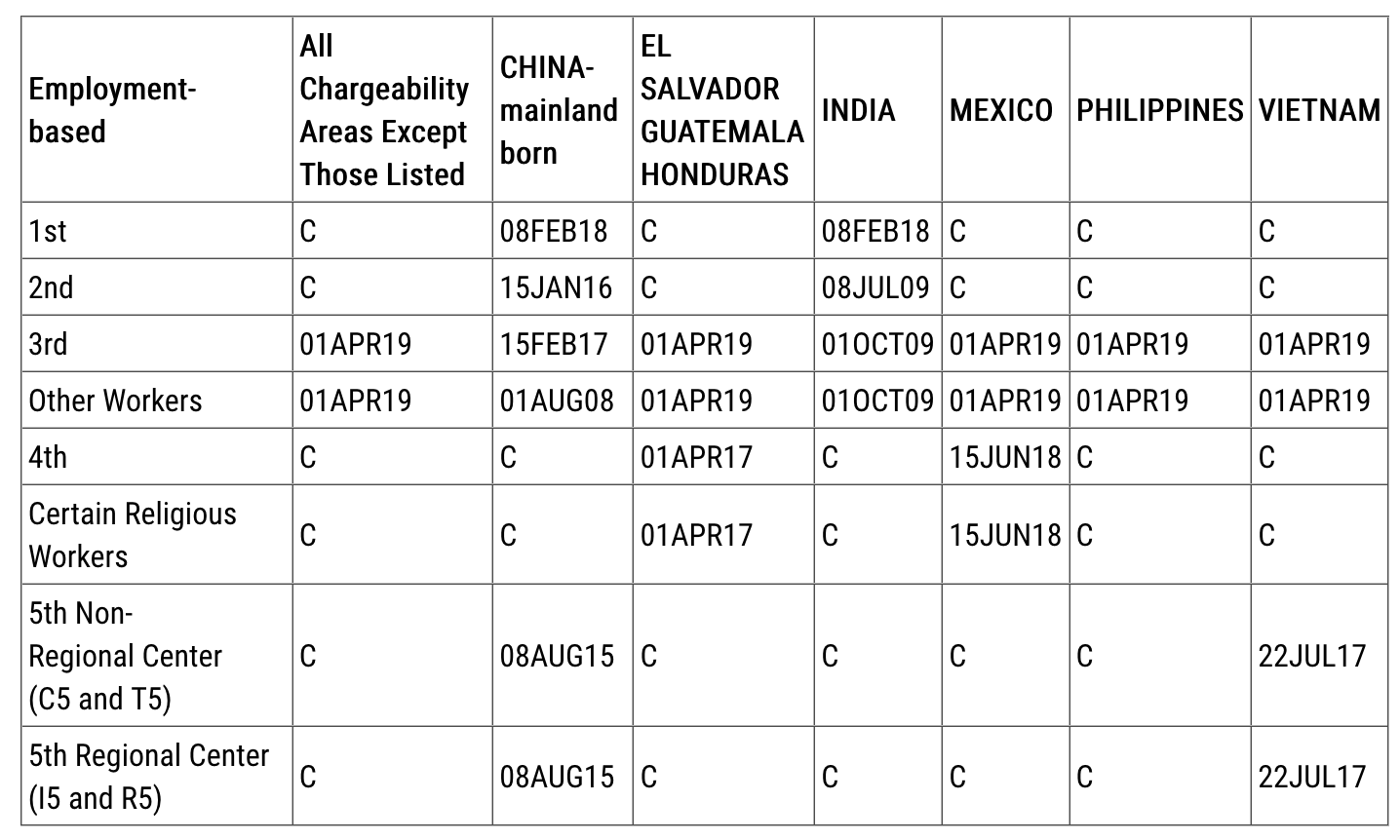 However, if you have an approved EB1A application from India, your priority date from Feb 2018 is allowed to file for the Adjustment of status. This is a huge leap in duration compared to EB2 or EB3 categories.
The beauty of EB1A visa is that one can port EB2 priority date to EB1A and can turbo charge their move in the priority date. Furthermore, let's say you apply for EB1A and the application gets rejected, the USCIS will provide you reasons for denial or will issue a request for evidence (RFE). That way you know what part of the application you want to work on so that you can improve only on that with focussed effort.
I was motivated to pursue the EB1A category because of the above reasons. I was born in a country which was not a current/had a long wait time and my previous employer filed for the EB2 category in Feb 2013. That means that unless there is a new law or a policy change that removes the country caps or increases the visa available, I would be waiting for a long time before I will be allowed to apply for the Adjustment of Status (I-485). There is one research that says that anyone who is from India and files for EB2/EB3 category now will have to wait for 150 years.
I am not going to comment on whether that is right or wrong. My focus is to develop an awareness about EB1A and if anyone is interested in immigrating to the US, they should at least consider it as an option. Furthermore, the focus of this article is only on Green Card application. If you are on an H1B visa, there is a similar O-1 category which is another extraordinary individual category for temporary visas that one can file for. 
In the next post, I talk about laying down the groundwork for the EB1A process.